on Nov, 03, 2019

Category CROSQ
Comments Off

on Achievements of CROSQ in Setting the Quality Policy Agenda for the Caribbean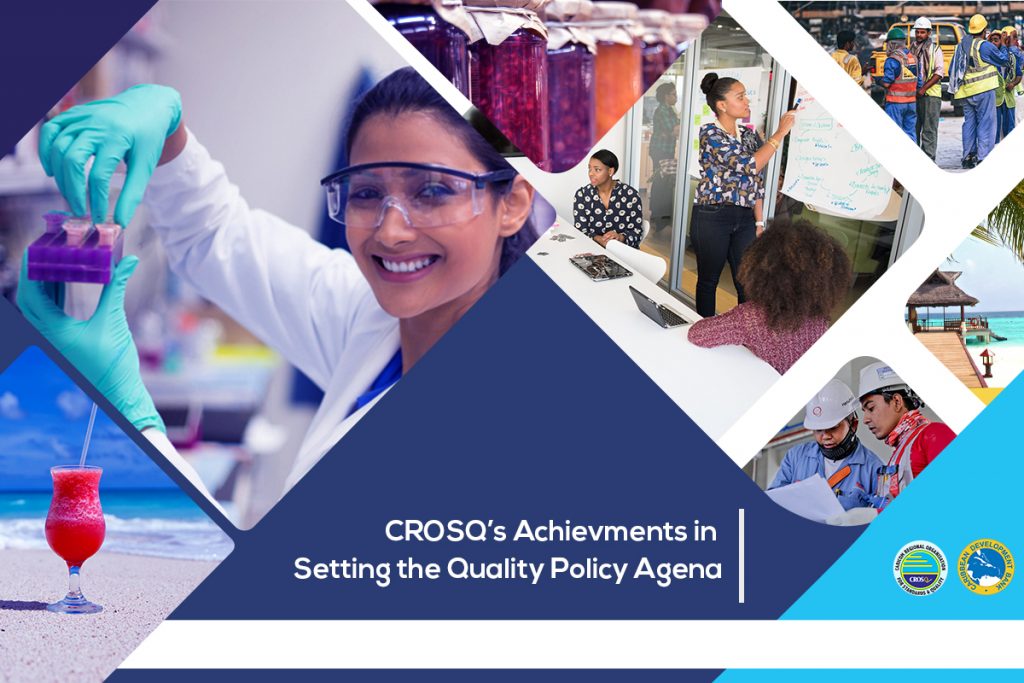 It is important for Caribbean nations to meet globally accepted quality standards, especially in the sectors that generate the highest revenue regionally (agro-processing and tourism). In the Caribbean, there is an observed gap in the development of a quality infrastructure with some nations lagging behind the rest of the world with the ubiquitous implementation of a National Quality Infrastructure (NQI) and quality task force that will help businesses within each country do what is necessary to maintain global competitiveness. The CARICOM Region Organisation for Standards and Quality (CROSQ) was established to combat this problem and support the Caricom nations in building this capacity.
What is CROSQ?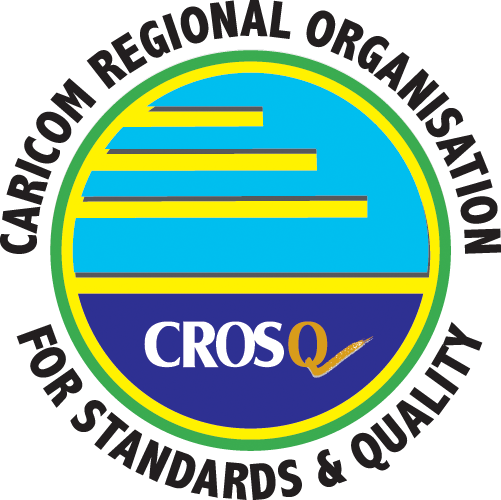 CROSQ is an agency of CARICOM that is specifically mandated to assist CARICOM member states with the development and implementation of national quality standards. The organisation was established in 2002 and continues to work with member states to increase international competitiveness.
Why is CROSQ important?
CROSQ performs an important role in helping Caribbean nations create well-developed plans for the development and implementation of national quality standards. This support empowers governments to provide their citizens with the knowledge necessary to:
Establish strong manufacturing processes
Produce high quality products or services
Protect the rights of consumers
Enforce environmentally friendly best practices
How Has CROSQ Helped Set the Regional Policy Agenda?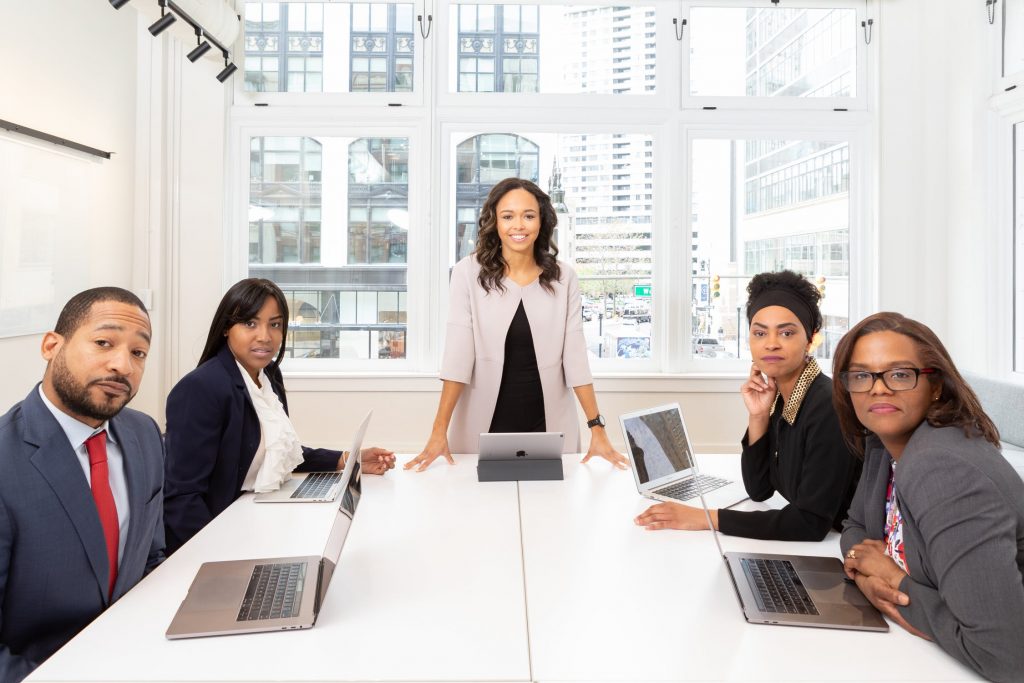 CARICOM, in its capacity as a regional organization, established CROSQ to help set a regional policy agenda that can guide local governments towards establishing strong national quality policies. CROSQ has made great strides over the past year towards creating a regional quality infrastructure and a regional quality plan. These achievements have partially been due to a US $750,000 grant provided by the Caribbean Development Bank (CDB) in 2018.

The steps that CROSQ has taken to achieve these objectives are described below.
Objectives Met for Setting a Regional QI Agenda
Regional standards developed based on demand from industries and stakeholders
Framework established for regional cooperation in standards development (Standards Technical Management Committee and Editorial Committee), as well as networks for metrology (CARIMET – Caribbean Metrology Network), conformity assessment (CANCAB – Caribbean Network of Conformity Assessment Bodies) and accreditation (NAFP – National Accreditation Focal Point; CCA – Caribbean Cooperation for Accreditation Scheme) development
Identified technical and financial resources for the development of National Quality Infrastructure (NQI) in the member states
Relationships developed through direct interface with regional ministers of trade and business development to assist with shaping the mission of quality at the regional and national levels
Expanded Quality Infrastructure (QI) into additional sectors such as the energy sector
Contributed to capacity building within the National Standards Bureaus (NSBs) of the region
Lobbied for and incorporated promotions (marketing, awareness and information) as a key aspect of quality infrastructure, especially among the developed nations.
Objectives Met for Setting RQP Agenda
Coordinated the drafting and publication of the Regional Quality Policy (RQP) in April 2019
Facilitated the use of the RQP in the development of National Quality Policies in Suriname, Grenada, Guyana, Saint Lucia and Antigua and Barbuda, and lobbied for the development of NQPs in remaining states
Fostered relationships in the development of QI in Africa and the Pacific states
The Important Relationship Between CARICOM, Africa and Pacific States
Sixteen CARICOM countries form part of the African, Caribbean and Pacific Group of States (ACP). These countries work with 48 Sub-Saharan Africa countries, and 15 Pacific countries, to fulfill the requirements of the ACP-EC Partnership Agreement that facilitates trade between these countries and the European Union (EU).

The reality of this partnership made it increasingly important for all member countries to have strong quality policies benchmarked against international standards. CROSQ has achieved this goal by establishing strong partnerships with its ACP counterparts to develop a QI in African and Pacific states. This work underscores the importance of each region having a QI that facilitates international competitiveness.

Why Is CROSQ's Partnership With National Standards Bureaus (NSBs) Important?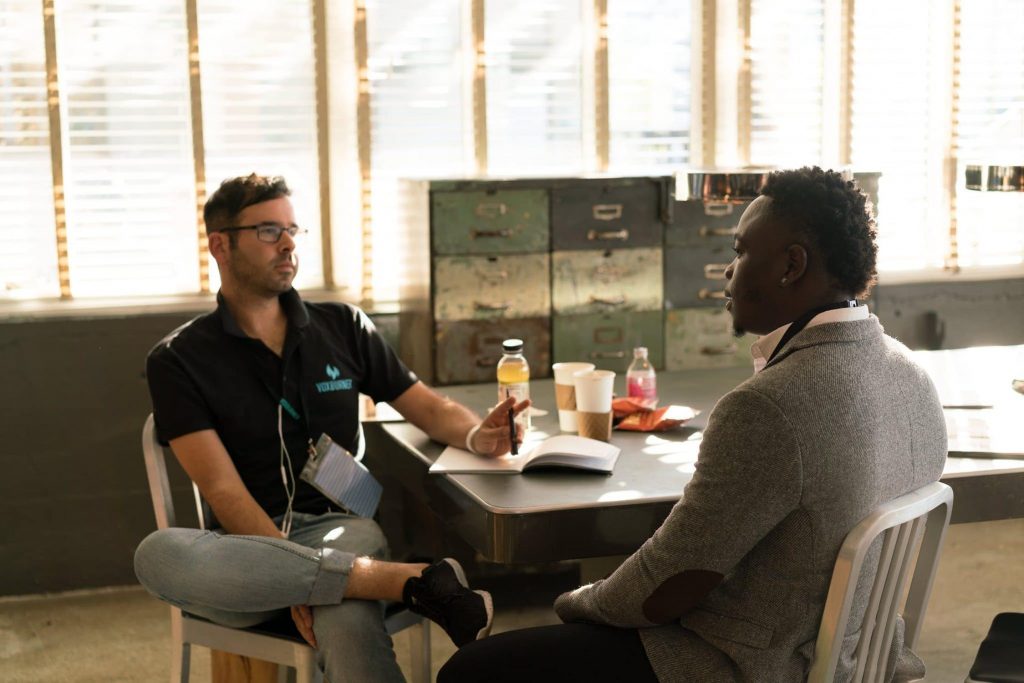 Think of NSBs as the torch guiding the way for local businesses within the region. Although they work independently, many NSBs receive guidance from CROSQ with the creation of NQIs. CROSQ helps NSBs ensure that internationally accepted standards, such as the ISO group of standards, are used as the benchmark for the national quality standard policies that are developed.

In fact, CROSQ issued a press release on March 20 that discussed the assistance NSBs would receive in implementing technical barriers to trade. This assistance is necessary to help NSBs better comply with the World Trade Organization's (WTO) trade stipulations. Financial assistance has been provided through the Trade II Com Programme which is a part of the ACP group's initiatives. This project will achieve the following objectives:
Create a regional Good Regulatory Practices (GRP) guide
Improve each NSBs efficiency and compliance with meeting trade requirements
Reduce service costs
Improve communication with trade-related entities
Employ consumer protection best practices
CROSQ also helps NSBs with educating the general population in each country about the importance of meeting internationally accepted quality standards. This is primarily done through regional marketing campaigns. Without the NSBs, CROSQ would not be able to reach the masses with the message about the important role NQIs play in helping the Caribbean's economy grow.

Quality standard implementation in the region has focused primarily on the tourism and agro-processing industries. However, CROSQ is working with NSBs to increase the impact in other vital industries, such as the energy sector.
CROSQ's Strong Partnerships with Local Trade Ministers
CROSQ has been praised by regional trade ministers for the work it has been doing to make CARICOM countries more competitive. The most recent praise came from Dwight Sutherland, Barbados' Minister of Small Business, Entrepreneurship and Commerce. He lauded CROSQ for the successful implementation of the technical barriers to trade project.

The Regional Quality Policy (RQI) took three years for CROSQ to develop. The CROSQ team is proud of the work they have done and believe that this intricately developed policy will help all CARICOM member states either improve existing NQIs or develop strong NQIs where there are none present. Support from local trade ministers is, therefore, important.
CROSQ's Collaboration and License Agreement with Underwriter's Laboratories Inc. (UL)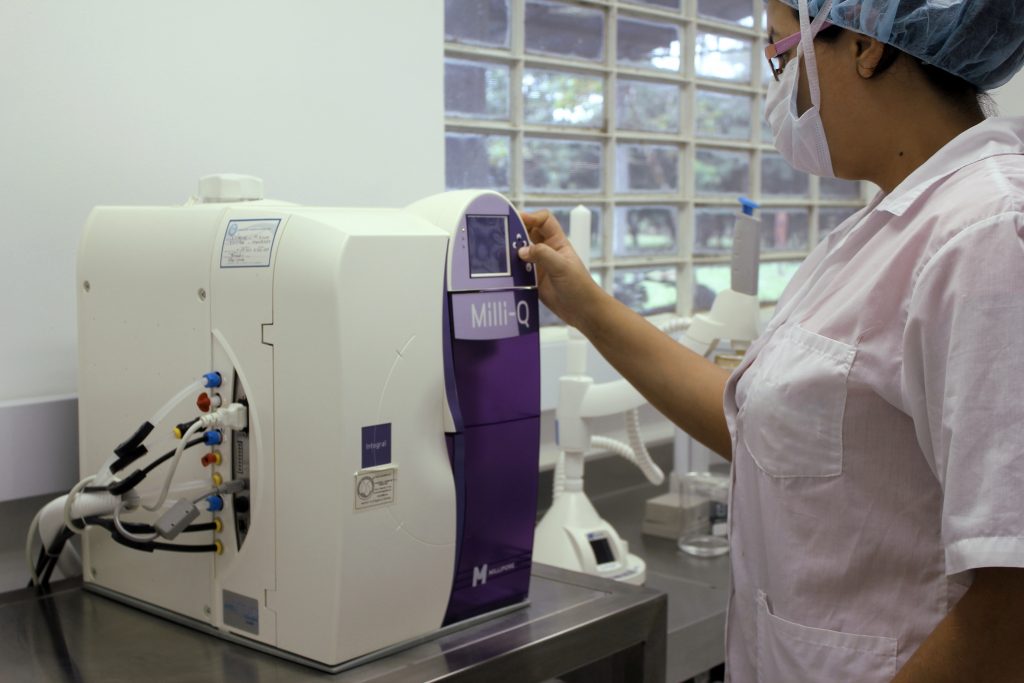 CROSQ recently strengthened its international relations through a partnership with UL, a world renowned non-profit organisation that facilitates the discovery and application of scientific knowledge. One of the key functions UL performs is developing "standards that guide safe [and] sustainable commercialization of evolving technologies." Consequently, this partnership is particularly important as more CARICOM member states delve into scientific research.
CROSQ's Collaboration with ASHRAE and the International Code Council
The American Society of Heating, Refrigerating and Air-Conditioning Engineers (ASHRAE) was established to enforce environmentally-friendly best-practices for the built environment.Their focus is on "building systems, energy efficiency, indoor quality, refrigeration and sustainability within the industry."

The International Code Council provides building safety solutions to its more than 64,000 members. They help develop codes and standards that help contractors worldwide build environmentally safe buildings.

CROSQ recently partnered with ASHRAE and the International Code Council to create and disseminate new standards for energy efficient buildings in CARICOM member states. These new standards are outlined in the 2018 CARICOM Regional Energy Efficiency Building Code (CREEBC) and cover the unique characteristics of the region's tropical climate.
Putting it All Together
CROSQ has played an important role in the development of a regional quality infrastructure and regional quality policy. In fact, the organisation's influence has extended to as far as Africa and the Pacific states. Through continued support from CARICOM governments, CROSQ can provide the framework needed for Caribbean businesses to competitively compete in the global marketplace.