on Nov, 12, 2019

Category Quality Management Systems
Comments Off

on Implementing a Quality Management System in the Public Sector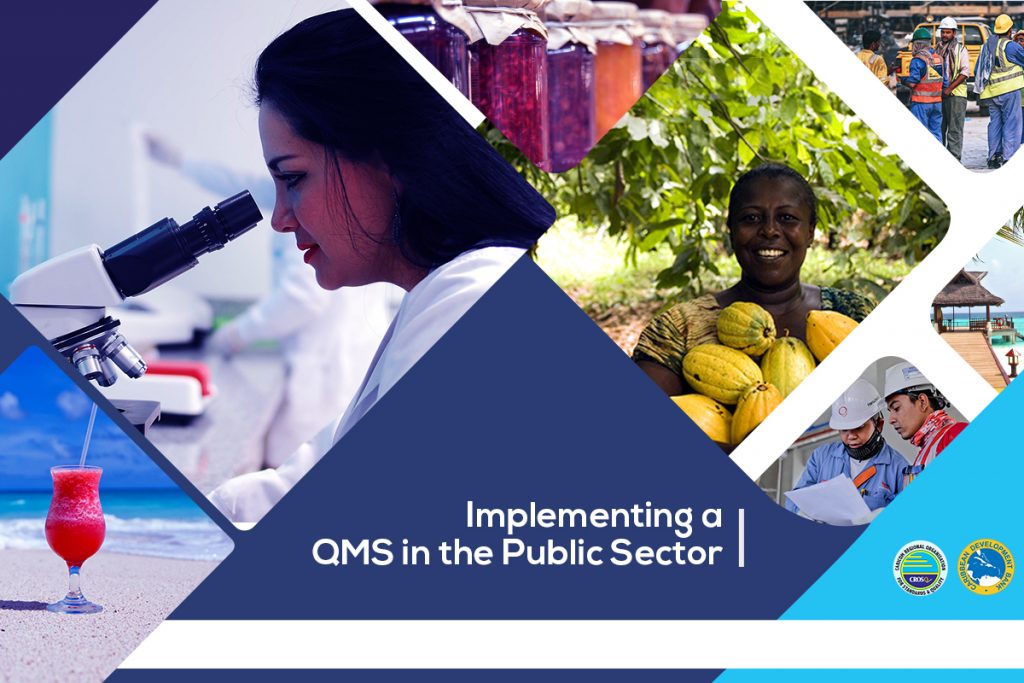 Service is the hallmark of any country's public sector. Nurses, doctors, teachers, police officers, firefighters and community development specialists are some of the public sector workers who play an important role in the development of a safe, friendly society. Their roles are vital for a nation's growth. Consequently, it is important for all public sectors globally to have a Quality Management System (QMS) that governs the consistent execution of high quality by public sector workers.

Oftentimes, the odds seem stacked against public sector workers in the Caribbean. Resources are limited and public sector workers have likened their plight to being given a basket to carry water. There is a consistent challenge of endeavouring to maintain high quality within the constraints of limited resources. Each Caribbean country must, therefore, develop a QMS that reflects the present realities of the public sector and outlines steps that will be taken to facilitate ongoing improvement. The steps that should be taken to implement a QMS in the public sector are:

Step One: Develop the QMS Implementation Plan
Step Two: Deployment and Training
Step Three: Evaluation and Feedback
Before delving into these steps, let's take a look at some of the quality management challenges faced by the Caribbean's public sector.
Step One: Develop the QMS Implementation Plan
An effective QMS cannot be developed solely by a group of government officials sitting in a board room discussing what they think would be best for the public sector. Instead, it requires partnering with key stakeholders in each public sector entity from the bottom up. The voices of those at the grassroots level should be heard.

Therefore, a tiered approach should be taken to facilitate consultations with key stakeholders at all levels of the hierarchy. The aim of these consultations is to identify gaps within the public sector that are hampering the consistent execution of quality. Government officials and subject-matter experts can then meet to draft a QMS document. Here is a synopsis of a suggested tiered approach.

Tier One: Team leaders within each public sector organization meet with their teams to get feedback about the main challenges impacting quality. This feedback is documented and submitted to the relevant ministries.
Tier Two: A QMS planning and implementation team is created within each ministry. This team analyses the data received and creates a draft QMS implementation document. This analysis also considers current international standards in the respective industries and how the requirements of these standards can be incorporated despite limited resources.
Tier Three: The draft documents are passed on to the respective government ministers for discussion and approval.
Step Two: Deployment and Training
Once the QMS document has been approved at the government level, a special task force should be created and deployed to train public sector workers and ensure correct implementation of the requirements outlined in the document. Members of the taskforce may need to receive special training from regional or international standards accreditation bodies so that they are adequately equipped to train public sector workers.

The training of public sector workers should be practical and simple. Bogging them down with technical documents and hours of boring lectures will be ineffective. Therefore, the taskforce should be strategic about how the training program is executed. One strategy to measure the effectiveness of the training program could be having a mandatory assessment at the end. Workers who successfully pass the assessment receive certification and/or other incentives
Step Three: Evaluation and Feedback
Training empowers public sector workers to implement a QMS. However, the only way to know if public sector workers are correctly implementing what they have been taught is to consistently evaluate the progress of the QMS and get their feedback. QMS implementation is a never-ending cycle of continuous improvement.
Final Words
Quality service is expected from the public sector despite the constraints its workers face. Each Caribbean nation should have a QMS for all public sector entities that is developed using input from public sector works and  international standards. There are many challenges but they are challenges that can be overcome if a QMS is implemented the right way.