There are a dozen technical ways to explain what accreditation is and how it works, but often it leaps over the head of the layman who may have only heard the term in passing. So, we're going to attempt to break it down into bite sized pieces so it's more easily understood.
As CROSQ's mandate is primarily to facilitate trade, many of our projects include accreditation of laboratories that are health-related or for the testing of products for consumption and trade, or supporting companies who work in the development of quality services or trade. We therefore start with a lab-related definition of accreditation, borrowed from Tomas Zima's article, 'Accreditation of Medical Laboratories – System, Process, Benefits for Labs', as published in the January 2017 version of the Journal of Medical Biochemisty.
In explaining accreditation, the article really sets out why accreditation even matters, and that's because "accreditation is an effective way to demonstrate competence of the laboratory". This includes the verification of competence of the person doing the test, the equipment being used, the testing environment and the processes in the lab to ensure the accuracy and efficacy of the results. The demonstration of testing competence is the very thing that allows you to trust the product(s) being tested. That accreditation stamp or award then says to the national or international community that this lab is now recognised for its' competence to provide the public or its' clients with that specific service. It also says that a company's system of operation has been considered competent for what it is intended to accomplish.
But how does a lab or business get to this point?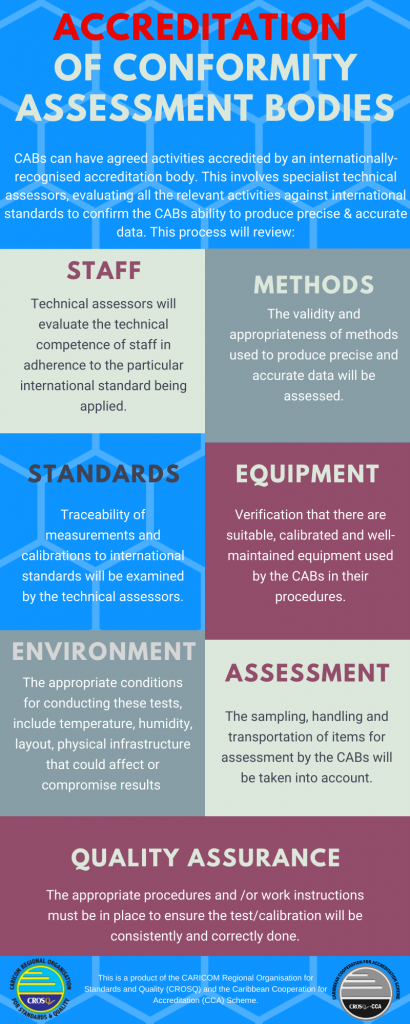 It can be sometimes be a long, process – months. It's also an involved, and most importantly, a dedicated process, which also contributes to how long it will take. You see, all of those people involved in that process or system will be required to work together, to adhere to specific protocols and practices each and every time they carry out their tasks. It's the only way the path to accreditation will end in success.
Accreditation begins with an assessment or "gap audit", which looks at the organisation's current status, its' way of doing things and its' associated documentation. A comparison is made between what the lab is currently doing and what the specific requirements for the accreditation need to take place. This audit identifies what is missing between what currently obtains in practice and what that practice should look like to ascertain competence.
The audits are often done by quality professionals who will work with the company to bring the individuals from where they are to where they need to be in order to be determined competent. As Zima said, "accreditation is not about who the best is, but who has a system of standard procedures with the aim to improve the quality", and in the case of laps, to also improve "patient safety".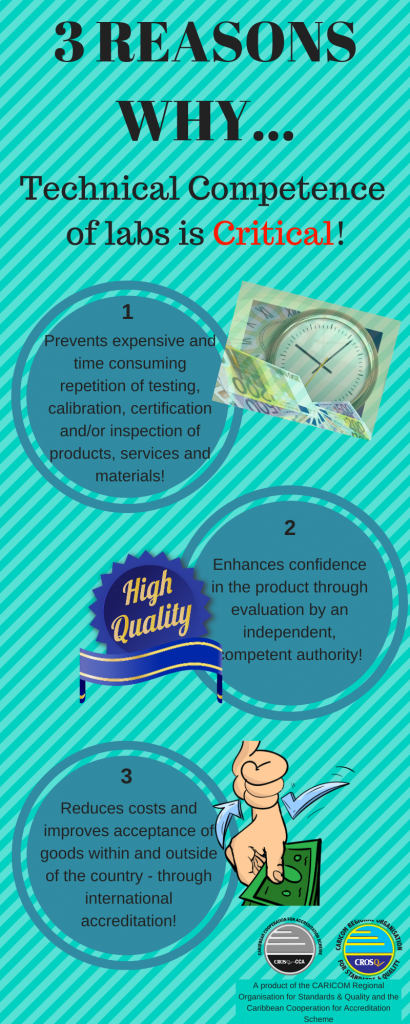 The accreditation is undertaken in a phased approach that involves coaching, training, audits and other assessments to make sure everyone is on the same page and that the processes and procedures of doing things are then standardized according to the established requirements. Those requirements are set out in a document called a standard, which has been agreed to by a technical community of quality professionals. There are different standards to which laboratories and companies can be accredited, depending on the nature and type of tests done.
A single accreditation success does not mean infinite or blanket acceptance. It is a specific process that must be repeated within set timelines to renew the accreditation before it expires. This is because every so often, the accreditation body must verify the maintenance of equipment, personnel, environment and processes according to the standards that are themselves sometimes updated to improve processes and quality measures. As the processes are improved so must the institution's adherence to the advanced ways of doing things.